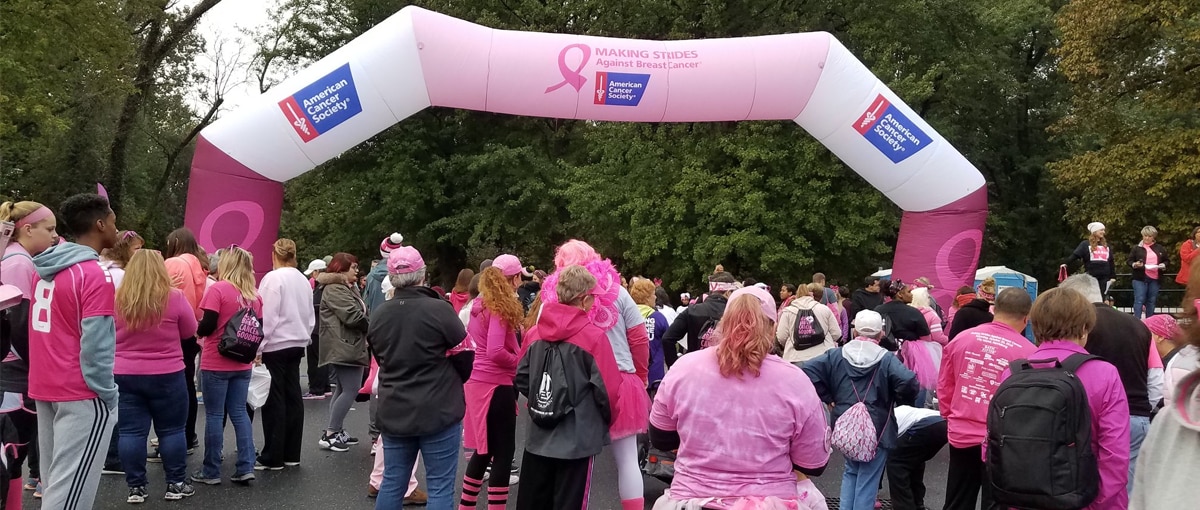 Bobby Rahal Core Value
"Our involvement in the communities we serve is imperative to our overall success and reputation.
We are committed to active partnerships with local programs which contribute to the growth and welfare of our communities."
Bobby Rahal Automotive Group is extensively involved in community programs and charitable organizations within the communities we serve. To date, we have contributed over $1 million in charitable funds throughout organizations such as Children's Hospital of Pittsburgh, Pittsburgh Vintage Grand Prix, Autism Society, and The Susan G. Komen Foundation. In addition, each year we sponsor and staff upwards of 75 special golf outings and charitable events throughout Western Pennsylvania. Although there are too many to list, below are just a few of our affiliations.
 

 

Graham & Courtney Rahal Foundation

The Graham & Courtney Rahal Foundation is a 501(c)(3) tax-exempt charitable organization founded by IndyCar Series driver, Graham Rahal. Rahal initiated his Foundation in 2009 to carry on the philanthropic efforts of his former team owner, the late actor Paul Newman.

 

Children's Hospital of Pittsburgh

Only hospital in Southwestern Pennsylvania dedicated solely to the care of infants, children and young adults.

 

Harrisburg Symphony Orchestra

The Harrisburg Symphony Orchestra presents a dynamic array of classical and contemporary music for all of Central Pennsylvania.

 

Pittsburgh Vintage Grand Prix

The longest-continually-running vintage road race in the nation, with an ever- widening national and international recognition as one of the premier vintage motorsports events.




 

Autism Society of Pittsburgh

Helps autism-involved parents, families and professionals grow by providing as much relevant information on autism spectrum disorders as is known.




 

Allegheny Valley School

Private non-profit organization based in the Pittsburgh region that provides services to individuals with disabilities.

Susan G. Komen Foundation

Breast Cancer Research and Awareness

SoldierStrong

Provides basic supplies to frontline troops, shipped holiday items to troops and veterans, and now provides cutting-edge medical rehabilitation devices to injured and paralyzed veterans.




Camp Hill School District

The Camp Hill School District is located in a borough in Cumberland County, Pennsylvania, 2 miles (3.5 km) southwest of Harrisburg, Pennsylvania.  Our borough is a unique, close-knit community, which contains both a school district and a municipality within the same boundaries.
Carlisle Cares Shelter

Community CARES began in 2004 (then called Carlisle C.A.R.E.S.) as a ministry of the then-Grace United Methodist Church (now Carlisle United Methodist Church). 

Carlisle Area School District

Committed to providing all students with educational and leadership opportunities to meet the challenge of personal responsibility, enabling them to become contributing members of our diverse society. The district will excel in student achievement, community engagement, and financial stewardship.

Carlisle YMCA

By nurturing the potential of every child and teen, improving the nation's health and well-being, and supporting and serving our neighbors, the Y ensures that everyone has the opportunity to become healthier, more confident, connected and secure.

Cumberland Valley School District

Our state of the art facilities, infused with 21st Century technology, provide an optimal learning experience for each of our 8,000 students. These facilities include seven elementary schools, two middle schools, and one high school. 

Girls On The Run

We inspire girls to be joyful, healthy and confident using a fun, experience-based curriculum which creatively integrates running.

East Pen School District

Located in the Lehigh Valley's metropolitan area which has a total population of a half million people. With proximity to New York City, Philadelphia, the Pocono Mountains and the New Jersey shore, East Penn is an ideal location that is experiencing residential and business growth. 

Hampden Township

Township located within Mechanicsburg, PA. 
HMMS Soccer Club

Hampden-Middlesex-Monroe-Silver Spring (HMMS) is a 501(c)3, 

non-profit, volunteer based organization offering a strong character centered soccer program for children and families, developing sportsmanship and athletic skills, promoting The Beautiful Game and making memories that last a lifetime.

Hospice of Central PA

Our mission is clear; to provide the highest quality of emotional, physical and spiritual support with compassion and respect.

Lancaster General Hospital

A not-for-profit health system with a comprehensive network of care, in-cluding more than 300 primary-care and specialty physicians; outpatient and Urgent Care services; and four hospitals with a total of 786 licensed beds: Lancaster General Hospital, Women & Babies Hospital, Lancaster Rehabilitation Hospital, and Lancaster Behavioral Health Hospital.

Mechanicsburg Area School District

A midsized, suburban, public school district serving the Harrisburg suburbs of Mechanicsburg and Upper Allen Township in Cumberland County, Pennsylvania.

Mission Central

Mission outreach project of the Susquehanna Conference of the United Methodist Church.

New Hope Ministries

A Christian social service agency that shows the love and hope of Christ by serving our neighbors in times of need and supporting their efforts towards stability.

Project SHARE

Food pantry programs and partnerships meet the evolving needs of people on their journey to freedom from want.

The American Red Cross

Prevents and alleviates human suffering in the face of emergencies by mobilizing the power of volunteers and the generosity of donors.

Silver Spring Township

The township is in northeastern Cumberland County and is bordered to the north by Perry County, the border following the ridgecrest of Blue Mountain. The southeast corner of the township borders the borough of Mechanicsburg.

Speranza Animal Rescue

A non-profit, 100% volunteer run rescue, rehabilitation center and sanctuary, committed to saving the most abused and neglected animals with the goal of finding loving homes for as many of them as possible.

Vickie's Angel Foundation

a 501 (c) (3) non-profit with a mission of helping families fighting cancer who have difficulties paying their bills during the challenging times of undergoing cancer treatments.