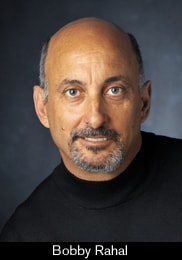 Customer satisfaction is a topic that appears many times throughout the pages of the Bobby Rahal Automotive Group team member handbook. In fact, customer satisfaction could easily be described as the origin of the Bobby Rahal Automotive Group. When IndyCar-champion Bobby Rahal met Ron Ferris, at that time a Chicago area sales consultant, he was so satisfied with the salesmanship and service provided to him that the two men formed a business partnership. With Bobby as the Chairman, Ron as the Chief Executive Officer, and Bob Vladem as the Chief Financial Officer, the Bobby Rahal Automotive Group was formed. In January of 1989 Bobby Rahal Honda became the pioneer dealership in our group.
John Rickards and Eric Hessinger have been team members since the inception of the Bobby Rahal Automotive Group. They now occupy the positions of President/Area Managers for the Harrisburg and Pittsburgh areas, respectively. Bobby Rahal Honda set precedents in customer satisfaction accomplishments for Bobby Rahal Automotive Group future locations to follow. Since then, our Automotive Group has been awarded over 100 times, for the attention we pay to our client's experience.
The Bobby Rahal Automotive Group expanded to western Pennsylvania in September of 1997 with the addition of Bobby Rahal Motorcar, a Mercedes-Benz Center. The Pittsburgh high-line automotive market quickly took notice of the arrival of the Bobby Rahal Automotive Group. Since then Volvo, Jaguar, BMW and Land Rover have all been added to its marquee. The Pittsburgh locations consistently rank among the top dealers in the nation in customer satisfaction scores.
Due to the impressive Customer Satisfaction ratings earned by all Bobby Rahal Automotive Group franchises, our group has now grown to 12 dealerships (representing nine different brands) across the state of Pennsylvania.
The Bobby Rahal Automotive Group team members are dedicated to upholding the high standards we've created by our past performance and accept the challenge of upholding those high standards to ensure our successful future. Here, we strive to redefine the automotive experience through a culture of caring.